"Beto" O'Rourke, a Democratic Senate opponent to the incumbent Texan, Ted Cruz, has been getting a bad rap within the Law Enforcement community as of late, and rightfully so. In a recent appearance, "Beto" O'Rourke, who is as Latino as Taco Bell, stuck it to every police officer in America by doing his part to widen the racial divide hate groups like "Black Lives Matter" have been digging at since Ferguson. While speaking at Prairie View A&M, a Texas University whose student body is predominantly African American, O'Rourke referenced police intervention as "That system of suspecting somebody, solely based on the color of their skin. Searching that person solely based on the color of their skin. Stopping that person, solely based on the color of their skin. Shooting that person, solely based on the color of their skin. Throwing the book at that person, letting them rot behind bars, solely based on the color of their skin. It is why, some have called this, and I think it is an apt description, the new Jim Crow (state and local laws that reinforced segregation in the Southern United States from 1875 to 1965)"
Perhaps, what's most insulting is that O'Rourke's minions have attempted to clarify his comments by stating that he [O'Rourke] was not talking about police officers while speaking at the University, although policing appears to be the only profession with the legal authority to search, stop, and shoot their firearm during the course of their daily duties when justified.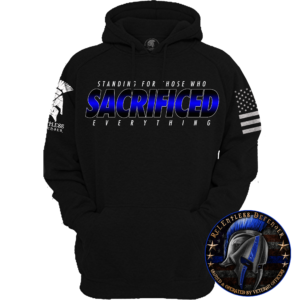 SHOW YOUR SUPPORT FOR LAW ENFORCEMENT BY CLICKING THE PIC ABOVE
O'Rourke's comments about police officers are not only careless, but reckless as well. Slanderous remarks like O'Rourke's tend to spread like wildfire, in an era where Twitter fingers work faster than the brains of those inclined to believe anything from a fast-talking politician for hire. Some within the law enforcement community feel that his comments also incite violence and aggression towards police officer, placing their lives in danger and that of their families as well.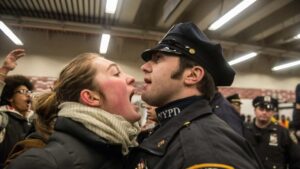 Perhaps, O'Rourke's ill-will towards law enforcement is because of his own transgressions, which lead to him being arrested not one, but twice. In 1995, O'Rourke was arrested for Criminal Trespass, which pales in comparison to his 1998 arrest for Driving While Intoxicated. Reports allege that O'Rourke's blood alcohol content was as high as 0.136, an elevated amount even when compared to the then legal limit of 0.10 BAC. And although O'Rourke continues to believe in mercy for himself, he's quick to unjustly sling mud at an entire profession because of the actions of a few.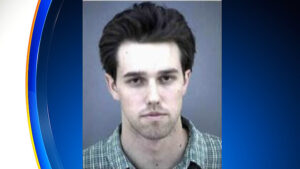 The only question left to answer about "Beto" O'Rourke's Senate campaign is whether officers across America will be apt give O'Rourke a third shot at redemption or will "Beto" be sentenced by those in blue for his reckless words against the law enforcement community as a whole. This coming November, you'll be the judge.