San Antonio, Texas veterans truly believe in the "leave no veteran behind" policy. When Albert Guerra, a decorated, elderly World War II veteran, was unable to keep up with the work on his home, making his residence completely uninhabitable, his community of fellow veterans sprang into action.
Albert Guerra, who is a World War II veteran currently residing in San Antonio, Texas, earned both a Bronze Star and Purple Heart during his time in the military. Albert, who had just recently celebrated his 95th birthday, was unable to maintain his home. His son was helping him repair the house to be functional for Albert. However, last summer, his son passed away, and the repairs were never finished. Sadly, this changed his state of living, turning his house into a place unfit for occupancy.
His daughter, Maria, had convinced him to temporarily move in with her because his home was to the point of being unsafe for him to continue living in. Alberts home had a rotting kitchen floor, a damaged and leaking roof, and moldy cabinets. At one point, his daughter Maria had fallen through part of the rotting floor, which is when she knew they needed some serious help. She immediately turned to her Facebook page for some help.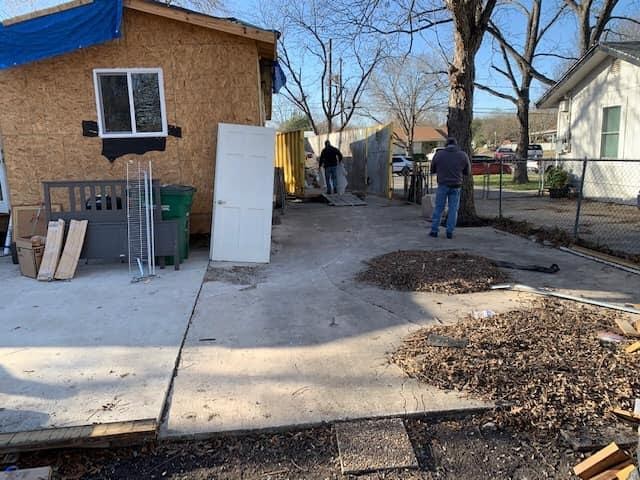 When a local group of Veterans saw Maria's post, they knew they had to help. "As combat warriors, we leave nobody behind. And as veterans, we leave no veteran behind," Tony Roman, of the Military Order of the Purple Heart explained.
The fellow Purple Heart honorees were the first to help out Albert's situation. Since then, other local community organizations have reached out to help, including the Broken Warrior's Angels, San Antonio's City Department of Human Services, San Antonio's City Department of Military Affairs, and the VFW Post 76 have all joined together for Albert's cause.
The group of veterans rushed to begin working on Albert's house, prepping it for electricity, plumbing, and roof replacement. As of today, the work is still underway, with multiple organizations continuing to volunteer their time and money to rebuild Albert's home. A GoFundMe page was created in Albert's honor to help raise money for other remaining items needed to make Alberts home a comfortable place to live.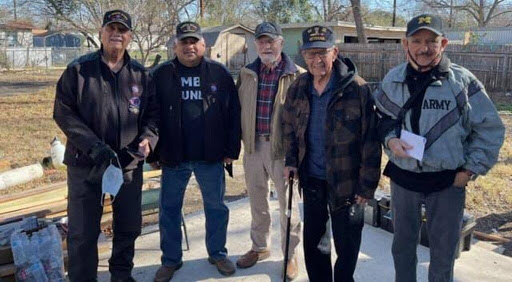 This project is estimated to take an additional month to complete before Albert can move back in. He can hardly wait to be home and tend to his rose garden that he named after his late wife. This awesome, community-inspired effort will truly change Albert's life for the better.